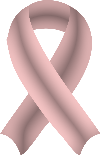 I consulted Jeanny Chan for acupuncture therapy to alleviate side effects from chemotherapy. I had been diagnosed with recurrent Breast Cancer and was back under treatment.
I must admit that I was skeptical when I first approached her for complementary therapy. But a trusted friend, whose opinion I highly valued, had recommended Jeanny for her congenial nature and intuitive care. Right from the start, I felt very comfortable with her pleasant and easy-going way. I continued seeing Jeanny on a weekly basis for almost six months the day before or after treatment.
As a result, the neuropathy, weakness, nausea and sleeplessness that accompanied my weekly Chemotherapy treatments were greatly diminished under her care! Also, my lab reports showed good results. I believe that my immune system was greatly boosted because of the Acupuncture therapy that Jeannie provided. I have already referred friends and acquaintances to Tranquility Health Center. You can count on Jeannie for a high standard of gentle, professional, and qualitative care!
C.
Stirling, NJ (2013)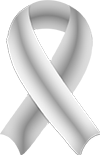 Several months ago, I was diagnosed with Stage IV Lung Cancer.  During an evaluation at Memorial Sloan-Kettering Hospital, an integrated medicine physician recommended acupuncture to help manage the side effects of traditional treatment as well as the disease itself.
Since that time I have been seeing Jeanny Chan twice a week for acupuncture.  My sessions with Jeanny have been of invaluable assistance in managing this illness.  The treatment has helped to curtail frequent, painful coughing bouts to the point where I no longer have them and also significantly helps with shortness of breath.  It has also helped to control pain, including headaches, and manage fatigue and weakness.  I have been able to undergo aggressive chemotherapy and radiation without experiencing any of the nausea usually associated with the traditional forms of treatment. 
Most importantly, I have found Jeanny's treatments to be very relaxing and calming.  Each session leaves me feeling rested and renewed.  Even during the most difficult days early in my illness when sleep was almost impossible, each acupuncture treatment leaves me feeling stronger and well rested.  I firmly believe that without Jeanny's care, I would not be able to cope as well as I have.
JL
Fanwood, NJ